Dermatology Associates of Rochester
100 White Spruce Boulevard
Rochester, NY 14623
Phone: (585) 272-0700
Fax: (585) 272-8356
Mon–Fri: 8 a.m.–5 p.m.

Meet Dr. Lesley Loss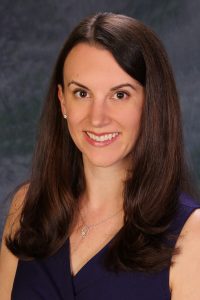 A board-certified dermatologist and Rochester, NY, native, Dr. Lesley Loss is the president and owner of Dermatology Associates of Rochester. She is a skilled skincare specialist who performs both medical and cosmetic dermatology procedures. Her expertise includes anti-aging treatments such as injectable fillers and laser skin rejuvenation.
To meet with Dr. Loss or one of our other providers, request a consultation using the online form, or call our office at (585) 272-0700 to schedule an appointment.
Education & Training
After graduating summa cum laude from Colby College in Maine, Dr. Loss returned to New York where she graduated with Latin honors from the University of Buffalo's Jacobs School of Medicine and Biomedical Sciences. She finished a year of internal medicine training at the University of Rochester Medical Center before completing her dermatology residency at the University of Buffalo, where she served as chief resident.
Clinical Specialties & Interests
Dr. Loss specializes in a range of cosmetic, medical, and surgical dermatology procedures and treats skin conditions for both adults and children. She emphasizes skin cancer prevention and the early detection and treatment of suspicious lesions. She also diagnoses and treats all disorders of the skin, hair, and nails. Dr. Loss has published numerous articles in peer review journals and has presented at national meetings.
Dr. Loss is one of Rochester's leading CoolSculpting® experts, along with Dr. Joshua Weitz, and she has participated as a primary investigator in numerous clinical trials for conditions such as acne, psoriasis, atopic dermatitis, facial wrinkles, hyperhidrosis and non-invasive fat reduction.
Among the cosmetic dermatology procedures Dr. Loss performs are:
Cosmetic Dermatology:
Dermal filler and BOTOX® injections
Sculptra® Aesthetic injections to stimulate new collagen
Laser surgery and skin treatments, including Halo® and BBL photofacials
Cosmetic mole removals
CoolSculpting
General Dermatology:
Skin cancer screenings and surgery
Diagnosing and treating disorders of the skin, hair, and nails
Pediatric Dermatology:
Acne
Birthmarks
Atopic dermatitis/eczema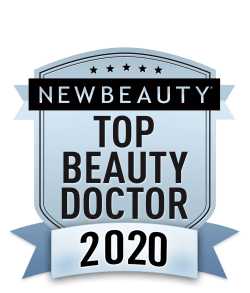 She is certified by the American Board of Dermatology and is a fellow of the American Academy of Dermatology.  Additionally, Dr. Loss is also a member of the National Psoriasis Foundation, the Society for Pediatric Dermatology, American Society for Dermatologic Surgery, and the American Society for Laser Surgery & Medicine. She is a Featured Top Beauty Doctor and Expert Injector in New Beauty Magazine.
Community Volunteering
All of the staff at Dermatology Associates believe it's important to support charity organizations in the Rochester area. Dr. Loss extends her work to prevent and treat skin cancer to her volunteer activities.
She has served since 2013 on the board of directors for the Rochester Melanoma Action Group and has performed free skin cancer screenings for the American Association of Dermatology's SPOT™ Skin Cancer events.
Personal Time
Dr. Loss enjoys spending time with her husband, Dr. Joshua Weitz, and their sons and 2 dogs. She also enjoys photography, mixed-media art, hiking, travel, and skiing.
Dr. Loss looks forward to meeting with you to discuss skin care and your overall well-being. Request a consultation using the simple online form or call Dermatology Associates of Rochester at (585) 272-0700 to schedule an appointment.

Specializing in Concierge Treatment Designed
for You
We established Dermatology Associates of Rochester to provide quality, compassionate medical and cosmetic skincare and plastic surgery services in a boutique setting where patients felt like part of an extended family. Our board-certified dermatologists, plastic surgeon, nurse practitioners, and registered nurses work together with our professional staff to ensure you enjoy an exceptional experience each time you visit.
Meet the Team
Publications
Hylwa SA, Loss L, Grassi M. Crusted scabies and tinea corporis after treatment of presumed bullous pemphigoid. Cutis. 2013 Oct;92(4):193-8.
Rizzo JM, Loss LC, Rothman IL. Hyperpigmented patches on the neck, shoulder, and back. Cleve Clin J Med. 2013 May;80(5):290-1, 296.
Arbesman J, Loss LC, Helm KF, Rothman IL. A congenital case of circumscribed acral hypokeratosis. Pediatr Dermatol. 2012 Jul-Aug;29(4):485-7. Epub 2011 Jun 22. Review.
Shabbir A, Loss L, Bogner P, Zeitouni NC. Squamous cell carcinoma developing from an epidermoid cyst of the ear. Dermatol Surg. 2011 May;37(5):700-3. Epub 2011 Apr 13.
Loss L, Kalb R. Psoriasis Therapy. Dermatology Nursing. September/October 2010; 22(5)
Loss L, Zeitouni NC. Management of scalp dermatofibrosarcoma protuberans. Dermatol Surg. 2005 Nov;31(11 Pt 1):1428-33.
Shabbir A, Loss L, Lin L, Rothman I. Granuloma Annulare Occurring on Both Palms of a 4-year-old Child. Cutis. Submitted
Presentations
2014 Cryolipolysis treatment of a lipoma:  A Case Study.  (CoolSculpting)
American Society for Laser Medicine & Surgery (ASLMS) 34th Annual National Conference, Phoenix, AZ.
Professional Memberships
American Academy of Dermatology (AAD)—Member/FAAD
American Society for Dermatological Surgery (ASDS)—Member
Society for Pediatric DermatologySociety for Pediatric Dermatology (SPD)—Member
National Psoriasis Foundation (NPF)—Member
American Society for Contact Dermatitis (ASCD)—Member
American Society for Laser Medicine & Surgery (ASLMS)—Member
Industry Relationships
CoolSculpting
2015 – Present
National Preceptor Site – Preceptor
The only location west of New York City and one of only 3 in the entire Northeast Region. This is a prestigious recognition of our accomplishments with the CoolSculpting procedure and allows us to serve as a center for other physicians and providers around the country to come and learn about CoolSculpting.
Back to Top