Dermatology Associates of Rochester
100 White Spruce Boulevard
Rochester, NY 14623
Phone: (585) 272-0700
Fax: (585) 272-8356
Mon–Fri: 8 a.m.–5 p.m.

Laser Tattoo Removal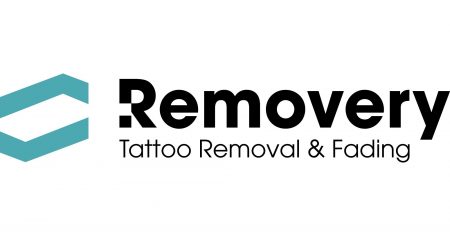 Our Rochester, NY, laser tattoo removal specialists know that people have varying reasons for wanting to lighten or remove their ink. Board-certified physician Dr. Joshua Weitz and his team use state-of-the-art laser technology in a comfortable, supportive environment at Removery located inside the offices of Dermatology Associates of Rochester. Dr. Weitz appreciates the work tattoo artists do and also understands why patients may be interested in lightening or removing their ink.
Expertise Makes a Difference
Laser tattoo removal is more popular than ever, and the number of providers is also increasing. It's important to choose a practice where the person performing the procedure specializes in tattoo removal. A world leader in tattoo removal, Removery has more than 100 locations in the U.S., Canada, and Australia. Our team in Rochester has performed thousands of treatments on men and women—each customized to address the patient's specific concerns. We use PicoWay®, a high-power laser that treats all ink colors and virtually all skin types.

Specializing in Concierge Treatment Designed
for You
We established Dermatology Associates of Rochester to provide quality, compassionate medical and cosmetic skincare and plastic surgery services in a boutique setting where patients felt like part of an extended family. Our board-certified dermatologists, plastic surgeon, nurse practitioners, and registered nurses work together with our professional staff to ensure you enjoy an exceptional experience each time you visit.
Meet the Team
How PicoWay Works

The advanced, FDA-cleared PicoWay laser is considered by many specialists to be the most effective platform for tattoo removal treatments. The extremely short pulses of laser energy target the pigment in the tattoo, blasting the ink into tiny particles without damaging the skin's outer layers. The body naturally removes the ink particles and, after a series of treatments, the tattoo is no longer visible.
What to Expect
Before beginning the first treatment, our laser specialists ask about your goals for the procedure. Some patients want to simply lighten the ink. Most of the men and women we treat want the tattoo or tattoos removed. We can estimate the number of treatment sessions necessary after examining the tattoo and either schedule your first appointment or begin immediately.
After applying a topical anesthetic to numb the area, the doctor or nurse uses a hand-held device to deliver the laser energy with extreme precision. PicoWay is different from other lasers because it generates less heat for a safer treatment with fewer side effects. Expect some redness around the treatment area, and you may see some temporary discoloration.
Men and women considering laser tattoo removal come from Brighton, Irondequoit, and throughout the Rochester area because they trust our laser specialists. You can learn more about laser tattoo removal by requesting a consultation to discuss your goals with one of our laser specialists or call us at (585) 272-0700 to schedule an appointment.
Back to Top