Dermatology Associates of Rochester
100 White Spruce Boulevard
Rochester, NY 14623
Phone: (585) 272-0700
Fax: (585) 272-8356
Mon–Fri: 8 a.m.–5 p.m.

Dermatology Associates of Rochester

,
Phone: (585) 272-9346
Fax: (585) 272-7592
Mon: 9 a.m.–5 p.m.
Tues, Wed, Thurs: 9 a.m.–7 p.m.
Fri: 9 a.m.–6 p.m.
Sat: 8 a.m.–12:30 p.m.
*Or after last appointment

Dermatology Associates of Rochester

,
Phone: (585) 697-1818
Fax: (585) 697-0822
Mon–Fri: 8 a.m.–5 p.m.

MOXI® Laser Skin Rejuvenation 
MOXI® Laser Skin Rejuvenation 

The effects of the sun and the natural aging process have a way of sneaking up on us. Are you starting to notice brown spots, fine lines, or a lifeless complexion? MOXI is a gentle laser skin rejuvenation treatment available at our Rochester, NY, practice that can elevate your home-based skincare regimen to the next level.
MOXI Before & After Photos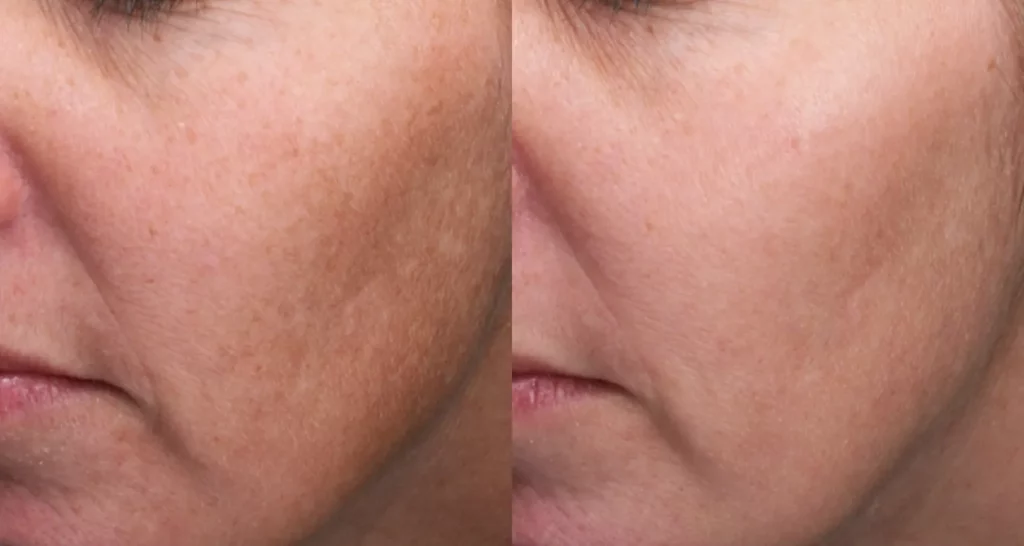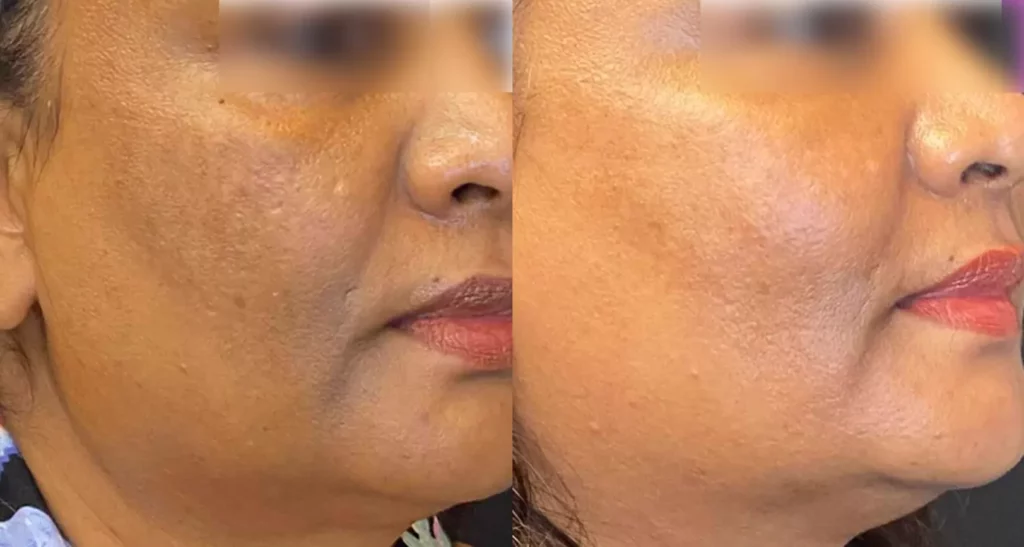 What Is MOXI?
MOXI is a fractional laser that treats pinpoint areas of the skin with tiny beams of laser energy. While other lasers treat the entire surface, MOXI leaves adjacent pinpoint areas of skin untreated to minimize recovery time. It is non-ablative, which means it doesn't harm the surface of the skin. The laser energy breaks up pigment and causes a healing response that produces more collagen and elastin for smoother, more supple skin.
What Does MOXI Do for the Skin?
MOXI is safe for all skin types at all times of the year. It is a preventative skin treatment (for "prejuvenation") to addresses mild to moderate concerns, which include:
Brown spots, sun spots, freckles, and uneven pigment
Rough texture
Dull, uneven complexion
Fine lines and wrinkles
Minor laxity
For more noticeable results, we can perform Forever Young BBL™ before MOXI.
What Can I Expect During a MOXI Treatment?
We may apply a topical numbing cream 30 to 45 minutes before treatment; many patients don't need it. Your provider places protective shields over your eyes and then runs the MOXI handpiece across the skin as laser energy is released in rapid flashes. Treatments take about 15 to 30 minutes depending on your concerns and the areas being treated.
What Is the Recovery Time for a MOXI Laser Treatment?
You will not need to take time out for recovery after your treatment. For the first few hours, your skin will look and feel mildly sunburned. In approximately 1 to 3 days, the skin will feel rough and dark dots will develop on the skin, signs that the laser damaged old skin cells and pigment.
It is safe to apply makeup 24 hours after treatment but hold off on retinol products for about a week. Be sure to wear high-quality sunscreen consistently and minimize sun exposure.
How Many Treatments Are Needed?
The roughness and darkened pigment will slough off within about a week, revealing clearer, smoother, more radiant skin. New collagen and elastin will develop for about 3 months. We recommend an initial series of 3 to 4 treatments, each spaced 4 to 5 weeks apart.
People visit us for skin rejuvenation treatments like MOXI from Brighton, Irondequoit, and throughout the Rochester, NY, metropolitan area because they trust the expertise of Dermatology Associates of Rochester's providers. Request a consultation using the online form to meet with one of our physicians or call us at  (585) 272-0700 to schedule an appointment.