Dermatology Associates of Rochester
100 White Spruce Boulevard
Rochester, NY 14623
Phone: (585) 272-0700
Fax: (585) 272-8356
Mon–Fri: 8 a.m.–5 p.m.

Breast Augmentation
Breasts are associated with femininity and attractiveness, and feeling good about your breasts can significantly boost your confidence. Like many women, you may be considering breast augmentation to increase the size and/or improve the shape of your breasts. Whether you want to add youthful volume or correct breast asymmetry, our team of experienced professionals is here to help.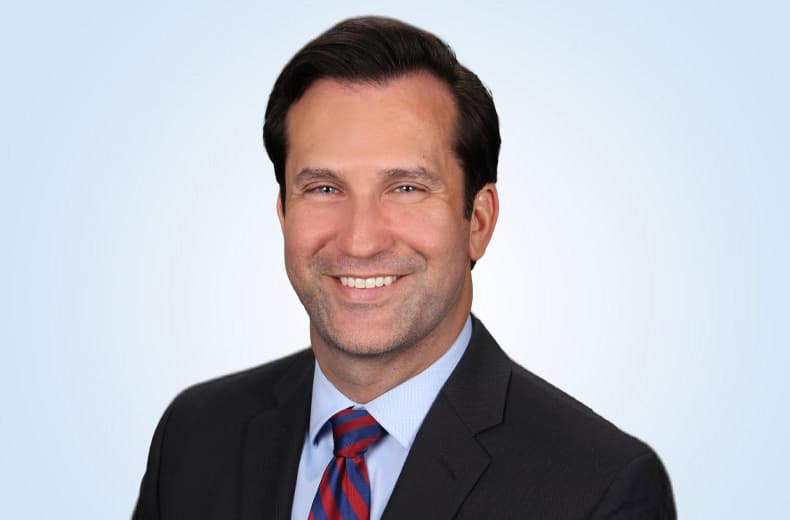 Dr. Calvin Young
Dr. Young specializes in plastic and reconstructive surgery, helping men and women rejuvenate their faces and bodies. His extensive experience and artistic eye make him the plastic surgeon Rochester patients know and trust.
Meet Dr. Young
EXPERTISE MAKES A DIFFERENCE
Dr. Calvin Young, a highly credentialed plastic surgeon, is proud to help Rochester breast augmentation patients achieve beautiful, natural-looking results. He performs the procedure to enhance the size and shape of the breasts. He places implants either behind the breast tissue (subglandular) or underneath the chest muscle (submuscular) to add volume to the breasts. Incisions are well-concealed, either in the inframammary fold (where the breast meets the chest), or along the lower border of the areola.
The procedure can provide several different improvements, including:
Increasing the size of naturally small breasts
Replacing volume after pregnancy or weight loss
Balancing the size of asymmetrical breasts
Improving the shape of tuberous breasts
During your private consultation with Dr. Young, he analyzes your body shape and suggests the best cosmetic surgery plan to achieve your goals. Using the VECTRA® 3-D imaging system, you can also see the potential results of your procedure and provide Dr. Young with feedback about your cosmetic goals. If you are interested in another plastic surgery procedure such as a tummy tuck, liposuction, or rhinoplasty (a nose job), he will help you learn more and answer any related questions. Many women combine procedures, called a mommy makeover, to enhance multiple areas with a single surgery and recovery period. 
Are You a Candidate for Breast Augmentation?
Good candidates for breast augmentation are healthy, non-smoking women over the age of 18 (for saline) or 22 (for silicone) who wish to increase the size of their breasts. While breast implants can provide additional volume and create a flattering shape, it is also important to have realistic expectations about the outcome of the procedure.
Customizing Your Breast Augmentation
Breast augmentation is a highly customizable surgery that is tailored to each woman's needs. Choosing the right implant is one of the key components of creating satisfying, natural-looking results. There are multiple factors to consider when reviewing your breast implant options.
Breast Implant Size
Choosing your implant size is one of the most exciting parts of undergoing breast augmentation. Our team will examine your body and help you choose implants that complement your build and frame using a special sizing system that helps you envision your future results.
Breast Implant Material
Implants are filled with either saline (saltwater) or silicone gel. Both materials are proven safe and can be used to create incredible results. Saline is more affordable, is a natural material, and potential ruptures or leaks are immediately noticeable. Silicone gel is lighter, feels very natural, and moves with the body more like real breast tissue. Dr. Young will discuss your options and guide you towards your best choice.
Breast Implant Shape & Profile
Breast implants come in many shapes and sizes, depending on your personal aesthetic goals. Round implants are the most popular choice, as they provide more fullness in the upper breast. Profile—how far the breast projects from the chest wall—is another customizable option. A high-profile implant will create dramatic results, while a lower profile implant adds a subtle boost.
What Is Breast Augmentation Recovery Like?
Immediately after your procedure, you can expect to feel some grogginess as the anesthesia wears off. You can return home the same day after a brief period of observation. Be sure to have a friend or family member safely drive you home from surgery.
You may experience tightness or discomfort in the chest area for the next several days, and your breasts will likely feel sensitive. Get plenty of rest and follow your doctor's pain medication instructions. Most patients feel well enough to return to work or school around a week after surgery.
Women from Rochester, NY, and beyond trust Dr. Young to perform their breast augmentation procedures. If you would like to learn more about your breast enhancement options, request a consultation with our online form. You can also call our Rochester practice at (585) 272-0700.
Back to Top