Dermatology Associates of Rochester
100 White Spruce Boulevard
Rochester, NY 14623
Phone: (585) 272-0700
Fax: (585) 272-8356
Mon–Fri: 8 a.m.–5 p.m.

The DermaSpa Team
In addition to being highly trained and experienced aesthetic specialists, our team at DermaSpa excels at making every patient feel welcome and comfortable. Our team, under the direction of board-certified physicians including 2 dermatologists, provides a range of medical spa services at our Rochester clinic.
Those services include facials, massage therapy, removal of unwanted hair, nail treatments, skin rejuvenation, and body treatments.
Meet Our Team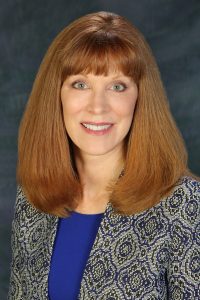 Janice E. Campbell-Loss, M.S., N.P., CCRC: Janice began working at Dermatology Associates of Rochester in 1986 as a general dermatology nurse, surgical assistant, laser and leg vein treatment specialist and research coordinator. Janice received her AAS nursing degree from Monroe Community College, a bachelor's of science degree in nursing from the University of Rochester and a bachelor's of arts degree in psychology and biology from St. John Fisher College. She completed her master's degree in advanced practice nursing at the University of Rochester School of Nursing. She's a partner in Dermatology Associates and has been the associate director of Skin Search Rochester, Inc., since 2001. She took over her husband's position as president and director of operations after his unexpected death in 2008. Janice earned her certification as a clinical research coordinator in 2007 and has participated in multiple research symposia at the University of Rochester Medical Center, ACRP, and DIA. She is an active member of the National Association of Clinical Research Professionals and New York State Nurse Practitioner Association. Janice has coordinated and/or administered hundreds of clinical trials.  She enjoys skiing, doing Pilates, traveling, and spending time with her extended family.
Nicole Frasca-Trinkl, Manager/Cosmetologist
Nicole is a cosmetologist and nail technician specializing in makeup, body bronzing, manicures, gel manicures, pedicures, body waxing, and facials. Nicole has been a valuable part of the DermaSpa team since 2014.
Nicole grew up in East Irondequoit, where she attended Eastridge Senior High School. After high school, Nicole pursued her passion for Cosmetology and graduated from Eastern Monroe Career Center in 2005. Nicole has continued her education by attending classes through Jane Iredale where she has learned more about the number one makeup line recommended by dermatologists and plastic surgeons in the U.S. Nicole's desire to make people feel good about themselves is shown in her work every day.
Nicole lives in Rochester, where she enjoys boating with her husband, spending time with her dog, and going to her family cottage.
Kristyn Allen, Aesthetician
Kristyn's specialty is analyzing the skin, facials, microdermabrasion, chemical peels, waxing, makeup, and spray tanning. She was born and raised in Penfield, NY, where she continues to live. After graduating from Webster Schroeder High School in 2011, Kristyn earned an associate's degree in liberal arts and sciences from Monroe Community College. After earning her degree, Kristyn pursued a lifelong interest in aesthetics and graduated from the Continental School of Beauty as a licensed aesthetician. She has been an essential member of the DermaSpa team since 2015.
While Kristyn loves applying makeup, her favorite service to provide is facials. She loves the glow the skin has once extractions are out and products have set in, and watching the skin transformation from accurately treating with the right combination of products and services.
Kristyn is Dermalogica Skin Care-certified, Endermologie-certified and has worked with Skin Scripts. She is also fully educated with the many product lines offered in the DermaSpa.
Back to Top