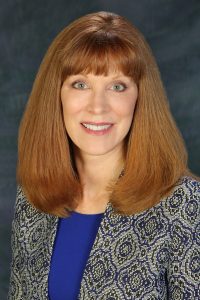 Janice E. Campbell-Loss, M.S., N.P., CCRC, is a key member of the Dermatology Associates of Rochester team, having been a part of the practice for over 25 years. During that time, Janice has been a general dermatology nurse, a surgical assistant, and a laser and leg vein treatment specialist. She currently serves as a sub-investigator in Skin Search and a provider in the DermaSpa.
Janice has been the associate director of Skin Search Rochester, Inc., and DermaSpa a partner of Dermatology Associates, since the inception. Janice took over her husband's position as president and director of operations after his sudden death in 2008. She has been a certified clinical research coordinator since 2007 and has participated in multiple research symposia at the University of Rochester Medical Center. She is an active member of the National Association of Clinical Research Professionals, New York State Nurse Practitioner Association, and SOCRA – Society of Clinical Research Associates, and has coordinated and/or administered hundreds of clinical trials.
Her education began at Monroe Community College, where she received her AAS nursing degree. Janice enrolled at the University of Rochester, where she earned a bachelor's degree in nursing. She also holds bachelor's degrees in psychology and biology from St. John Fisher College. At the University of Rochester School of Nursing, Janice obtained a Master of Science degree in advanced practice nursing.
When not at work, Janice enjoys skiing, Pilates, travel, and spending time with her extended family.
If you'd like to meet with any of our providers, requesting a consultation using the simple online form, or call Dermatology Associates of Rochester at (585) 272-0700 to schedule an appointment.

Dedicated to Enhancing the Future of Dermatology
Our research team at Skin Search includes investigators and research coordinators with decades of combined experience. Led by Medical Director and principal investigator Dr. John H. Tu, our team has been involved with research that led breakthrough treatments and products now commonly used worldwide.
Meet the Skin Search Team
 Licensures/Certification