Dermatology Associates of Rochester
100 White Spruce Boulevard
Rochester, NY 14623
Phone: (585) 272-0700
Fax: (585) 272-8356
Mon–Fri: 8 a.m.–5 p.m.

Meet Dr. Joshua Weitz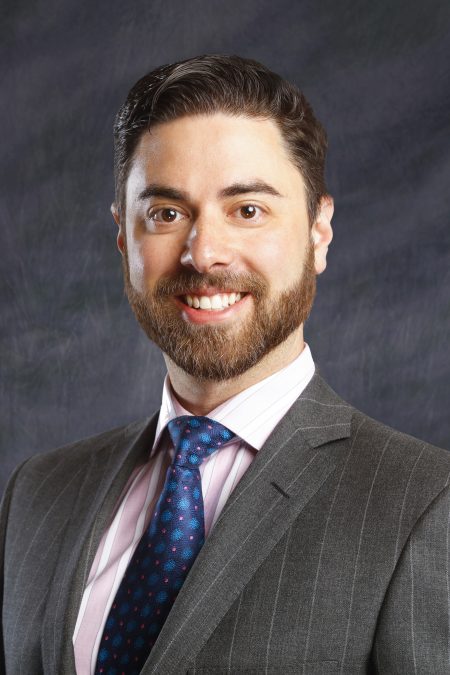 Joshua Weitz, M.D. is the chief executive officer and clinical director at Dermatology Associates of Rochester. Dr. Weitz specializes in immunology and is passionate about nonsurgical procedures such as CoolSculpting® and miraDry® that use the body's natural immune response to produce results that benefit the patient. He's board-certified in internal medicine, allergy/immunology, and anti-aging and regenerative medicine.
Born and raised in northern Michigan, Dr. Weitz graduated with Latin honors from Colby College in Maine. He earned his medical degree from SUNY Buffalo School of Medicine and Biomedical Sciences followed by an internal medicine residency at the University of Buffalo. He returned to Rochester where he completed a prestigious dual fellowship in allergy/immunology and rheumatology at the University of Rochester.
Dr. Weitz also completed a naturopathic, functional, and regenerative medicine fellowship through the American Academy of Anti-Aging Medicine and Metabolic Medicine Institute. He has published in peer review journals and presented to groups of physicians as well as the public, both locally and nationally. He enjoys clinical research and the goal of advancing our understanding of health and wellness.
Dr. Weitz worked closely with Dr. Robert Loss, Jr., and helped establish an electronic database for Skin Search, the clinical research partner of Dermatology Associates of Rochester.
When he's away from work, Dr. Weitz enjoys spending time with his family, reading, as well as exploring nature through hiking, skiing, and rock climbing.
If you'd like to meet personally with Dr. Weitz or one of our other providers, request a consultation using the online form or call our office at (585) 272-0700 to schedule an appointment.

Specializing in Concierge Treatment Designed
for You
We established Dermatology Associates of Rochester to provide quality, compassionate medical and cosmetic skincare and plastic surgery services in a boutique setting where patients felt like part of an extended family. Our board-certified dermatologists, plastic surgeon, nurse practitioners, and registered nurses work together with our professional staff to ensure you enjoy an exceptional experience each time you visit.
Meet the Team
Clinical Specialties & Interests
Aesthetics & Anti-Aging: Non-invasive body contouring using the immune response (CoolSculpting), Targeted inflammatory response to result in improved hygiene (miraDry), Supplement use, Nutrition & Metabolism, Photorejuvenation (Sciton Halo, MicroLaser Peels, and BBL photofacials)
Allergy & Immunology: General allergy & immunology, asthma & allergic conditions, pediatric asthma & allergic conditions, clinical & laboratory immunology
General Medicine: Preventative medicine, health, and wellness
Rheumatology: Psoriasis, psoriatic arthritis, rheumatoid arthritis, auto-immune disease, Raynaud's
Board Certifications
American Board of Allergy & Immunology Allergy & Clinical Immunology, 2015, Current

American Board of Internal Medicine Internal Medicine, 2011, Current
American Board of Anti-Aging and Regenerative Medicine Anti-Aging Medicine, Current
Board Eligibilities
American Board of Internal Medicine
Rheumatology
Licensures
NY State Medical License
NY license #259281
2010-Current
Education & Training
American Academy of Anti-Aging and Regenerative Medicine
Fellow, Anti-Aging Medicine, 2014-2015
Boca Raton, FL
University of Rochester
Fellow, Allergy and Immunology, 2012-2014
Rochester, NY
University of Rochester
Fellow, Rheumatology, 2011-2013
Rochester, NY
University at Buffalo
Residency, Internal Medicine, 2008-2011
Buffalo, NY
SUNY Buffalo School of Medicine and Biomedical Sciences
Medical Doctor (MD), 2008
Buffalo, NY
Colby College
Bachelor of Arts (BA), Chemistry, 2003
Waterville, ME
Publications
Obrai, A. M., Weitz, J., Siegel, E. L., Siebert, S., Savage, L. J., Aydin, S. Z., Luime, J. J., Elkayam, O., Neerinckx, B., Urbancek, S., de Vlam, K., Ritchlin, C. T. Systematic review of treatment effectiveness and outcome measures for enthesitis in psoriatic arthritis.
J. Reumatol. – 2014 Nov 05
Weitz, J. E., Ritchlin, C. T., Ustekinumab: targeting the IL-17 pathway to improve outcomes in psoriatic arthritis. Expert Opin Biol Ther – 2014 Feb 20
Lieberman, A., Weitz, J., Ritchlin, C., Differential expression of receptor activator of NF- kappaB ligand (RANKL) by epidermal keratinocytes in Psoriatic arthritis versus Psoriasis. Abstract submitted (February 2014)
Weitz, J. E., Ritchlin, C. T., Mechanistic insights from animal models of psoriasis and psoriatic arthritis. Curr Rheumatol Rep – 2013 Nov
Presentations
2015 CoolSculpting by Zeltiq: "The Science & The Art."
Boston, MA
2013 "Tofactinib: The Benefits and Perils of Oral Small Molecule Inhibitors in Rheumatoid Arthritis"
Hospital Grand Rounds – University of Rochester Medical Center
2012 "Allergic Rhinitis and Asthma in Pregnancy"
17th Annual Mary Parks Asthma and Allergy Update
2003 "Oxiranylcarbenes"
International Symposium on Reactive Intermediates and Unusual Molecules in
Reykjavik, Iceland. Poster.
Presolski, S.I.; King, M.A.; Weitz, J.E.; Thamattoor, D.M.
2002 "Photochemical Generation of an Oxiranylcarbene"
223rd National American Chemical Society Conference, Orlando, FL. Poster
Weitz, J. E; Thamattoor, D.M.
Professional Memberships
American College of Rheumatology – ACR
Member
American Academy of Allergy Asthma and Immunology – AAAAI
Member
American Academy of Anti-Aging Medicine
Member
American Society for Laser Medicine & Surgery
Member
American College of Physicians – ACP
Member
American Contact Dermatitis Society
Member
Industry Relationships
Zeltiq – CoolSculpting
2015 – Present
National Preceptor Site – Preceptor
The only location West of New York City and one of only three in the entire Northeast Region. This is a prestigious recognition of our accomplishments with the CoolSculpting procedure and allows us to serve as a center for other physicians and providers around the country to come and learn about CoolSculpting.
Back to Top