Dermatology Associates of Rochester
100 White Spruce Boulevard
Rochester, NY 14623
Phone: (585) 272-0700
Fax: (585) 272-8356
Mon–Fri: 8 a.m.–5 p.m.

Dermatology Associates of Rochester

,
Phone: (585) 272-9346
Fax: (585) 272-7592
Mon: 9 a.m.–5 p.m.
Tues, Wed, Thurs: 9 a.m.–7 p.m.
Fri: 9 a.m.–6 p.m.
Sat: 8 a.m.–12:30 p.m.
*Or after last appointment

Dermatology Associates of Rochester

,
Phone: (585) 697-1818
Fax: (585) 697-0822
Mon–Fri: 8 a.m.–5 p.m.

Body Treatments
Our wide range of full-body treatments can rejuvenate the look and feel of your skin, reduce the appearance of cellulite, detoxify, tighten, and tone, and exfoliate and moisturize. Read below for descriptions of each service. If you have questions regarding which service is right for you, our practitioners will be happy to help you.
If you have questions about any of the treatments below, request a consultation or call us at (585) 272-0700 and we'll walk through a customized package to fit your needs.
Body Bronzing with GloBody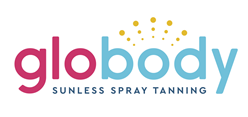 Body bronzing, also referred to as sun-less tanning, is an excellent and skin-healthy way to maintain a "sun-kissed glow" but without the harmful effects of UV radiation exposure. Get the flawless tan that everyone's talking about. GloBody specializes in natural airbrush tanning with organic ingredients. We offer a fabulous sunless tan enriched with anti-aging goodness. Plus, all of our solutions are paraben-free and cruelty-free. We have four natural shades to choose from; our Glo is yours to customize.
Seasonal Body Scrub
Polish your skin to a beautiful glow with a rich whipped natural & fragrant body scrub that is formulated to exfoliate and moisturize. This treatment will leave your entire body smooth, soft and glowing.
*Please do not shave 24 hours prior to this service.
LPG Endermologie
Relax while our trained staff delivers a deep, non-invasive FDA cleared, and patented treatment. With the use of dual action rollers, in combination with suction, the skin will be stimulated to fight all unaesthetic manifestations such as cellulite appearance, sagging skin, localized resistant fat, and wrinkles.
Parafango Wraps
Sea mud and paraffin are combined to create this all-natural Parafango wrap, designed to leave your skin toned, tightened, and detoxified. We apply the parafango mud, and you are wrapped in a heated blanket. As you relax, your pores slowly dilate, allowing the mud's natural minerals to draw toxins and other residues out of your cells.