Yes, there is a best time and a not-so-great time to start your laser hair removal treatment. The most common time that people desire laser hair removal is in preparation for the summer months and bathing suit season! But, this is one of the worst times to schedule laser hair removal treatments because of the post-treatment care details. Read on for how laser hair removal works, when the best time is to begin your treatments, and what precautions to take around the time of your treatment.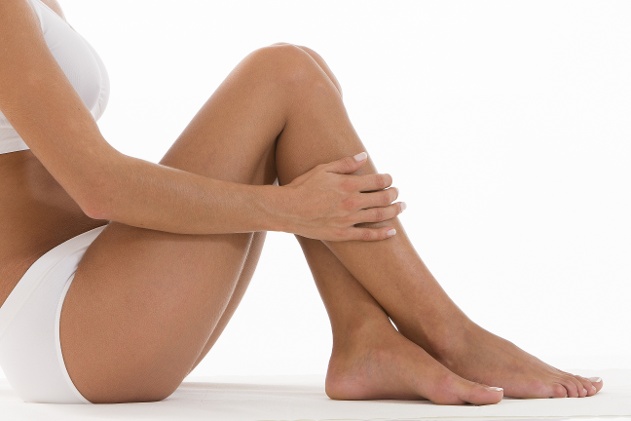 How does laser hair removal work?
Great question. Let's begin by saying that we offer a variety of hair removal options, including waxing and sugaring, electrolysis, and laser therapy. It's best to schedule a consultation with our team to determine which method is appropriate.
Laser therapy is ideal for removing hair in super-targeted areas, destroying hair follicles without harming the surrounding skin. This procedure combines two fast and powerful lasers for light skin tones and darker skin tones. The lasers work by translating the light into heat, and the heat then damages the hair follicle and inhibits growth. Before each laser pulse, a cooling agent is sprayed onto the skin providing increase comfort during treatments and to minimize surrounding tissue damage.
When is the best time to start laser hair removal treatments?
The short answer: not when you're going to be spending time in the sun! It is essential to avoid direct sunlight after laser hair removal treatments, so the "logical" time of late spring/summer is not recommended.
Fall is the best time to start laser hair removal treatments, because you are less likely to be spending time in the sun the way you were in the summer. You've put away your shorts and tanks and switched for jeans and sweaters. Also, if you start in the fall, you'll be ready for swimsuit season, as laser hair removal is not a one-and-done type of treatment.
What do you need to know before laser hair removal treatments?
Laser therapy treatments require you to avoid direct sunlight, tanning, spray tans and self-tanning lotions. Another note about the sun: it's important for you to avoid it avidly even before your treatments begin. If you are tan, or sunburnt, you can't begin treatment. Some medications will also affect laser hair treatments, so a consultation prior to beginning is required, along with full disclosure on products or medications being used.
This procedure is not like waxing where hair growth is preferred ahead of your treatment. After your treatment, be mindful of using perfumes or scented lotions as your skin will be very sensitive and these products could cause unwanted irritation.
If you're considering laser hair removal, you need to schedule a consultation with DermaSpa first to discuss your goals and the various hair removal options. We may have a better route for you to take to achieve your goals. At that time we can also discuss any additional questions you may have about your personalized program.