Choosing a lip filler is a delicate process. Your smile is a big part of your personality, so your filler should enhance your lips without making them look out of proportion to the rest of your features. You probably also want long-lasting results and a skilled injector who knows how to give you the exact look you want with the right filler for you.
A variety of lip fillers are available today, but our experienced injectors generally use Restylane®, Prolleniums' Revanesse®, and RHA® fillers for the lip area. Restylane fillers have a smooth, gel-like consistency perfect for natural-looking results. Revanesse Versa® and Lips® fillers are especially beneficial for the lips because they cause less swelling and pain than many other fillers. RHA® fillers are made to provide flexible, natural-looking movement, so they're ideal for areas like the lips that are dynamic.
While your lip injector will recommend the filler to best achieve your desired look, it's smart to know a little about your options before your appointment. Our infographic below outlines our favorite lip fillers and the results you can expect from each.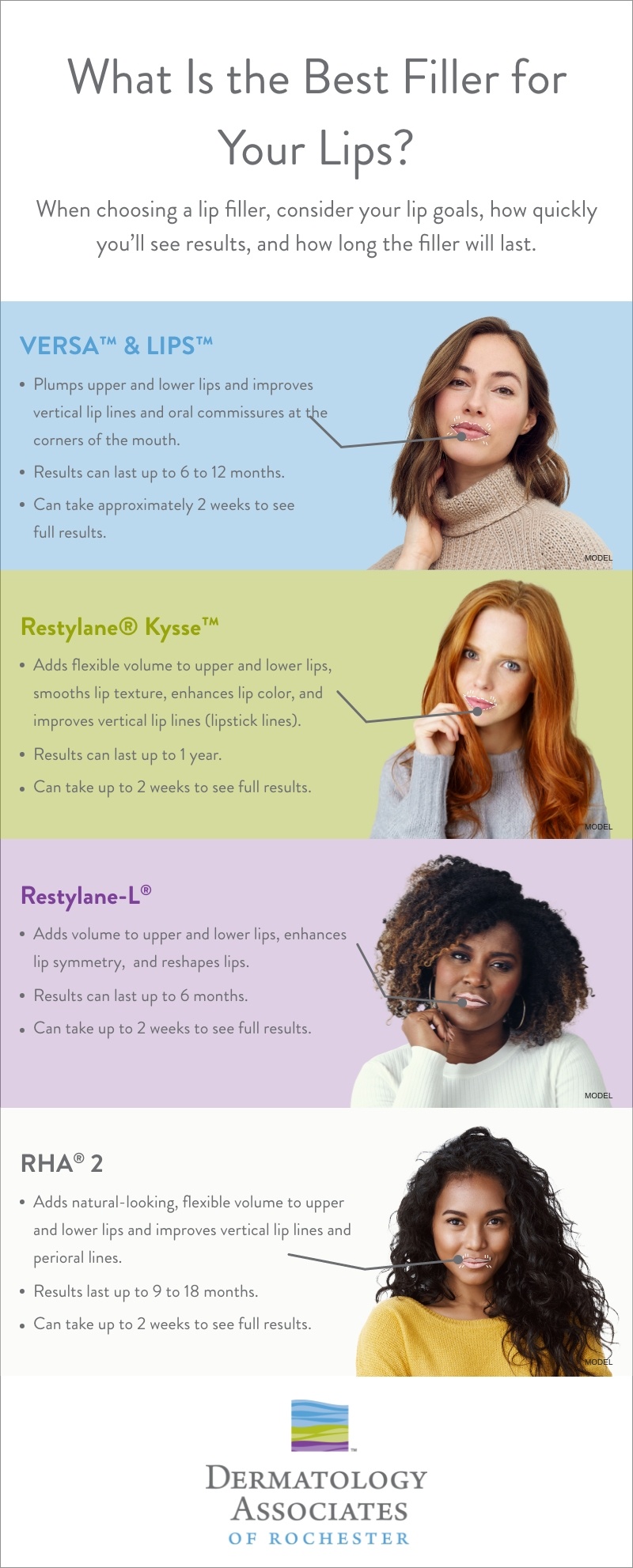 You can also combine your lip filler with BOTOX®, Dysport®, and XEOMIN® to refresh expression lines on your face. Your injector can let you know if you are a good candidate to combine treatments. To see how fillers can enhance your lips, request a consultation or call us at (585) 272-0700 to schedule an appointment.